A few tips from Nomisma for the self-employed to help take care of your mental wellbeing
Running and managing your self-employed business takes courage and a lot of hard work. It's very important to take care of your mental wellbeing especially during the dire times we are currently living through. Covid-19 has affected everyone in some way shape or form, from businesses with multi-billion turn over, small business and the employed.…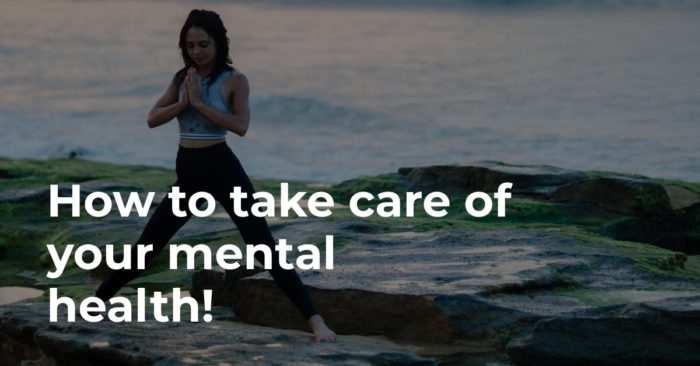 Running and managing your self-employed business takes courage and a lot of hard work. It's very important to take care of your mental wellbeing especially during the dire times we are currently living through. Covid-19 has affected everyone in some way shape or form, from businesses with multi-billion turn over, small business and the employed. With the worst hit being the self-employed. Your lives changed overnight and some of you may have even gone self-employed recently resulting in no government support in some cases. We at Nomi understand the pressures of the self-employed and what you might be going through. We've come up with a few stress busting solutions that can help get you through these dire times.
Maintain a Journal
It's easy to lose track of your daily routine if you are going through mental health issues. You might just sit in your sweats watching TV all day long. To avoid this, we suggest you maintain a journal. The journal can contain your daily thoughts (if you like writing a diary), a list of activities you'd like to achieve each day (like a 30 minute run, a ten minute meditation and/or an hours chat with your loved ones) or it can help you list activities you need to do for business research. This process can help you stay on track, keep yourself motivated and maintain mindfulness.
Build Healthy Routines
There's no better time to begin working on our diets, making sure we drink enough water, eat enough fruit and veg or begin doing daily exercises. The important thing is to:
Exercise daily
Eat a healthy diet
Spend time with your family
Try to integrate more calming activities in your daily schedule
A healthy daily routine will help with your physical and mental health as well as give you a feeling of purpose in life.
Keep in Touch with and Continue Networking With Other Business Owners
Small and medium enterprises form 99% of the business population in the UK. Working from home is very different to working from the office. When you are used to working in an office setting or meeting people for work in your everyday work life, working from home can give you a sense of isolation and it can become difficult to stay motivated. A few tips to stay motivated and in connection with the outside world…
Join your local business community groups on social media. These communities usually conduct webinars and video conferences to share the latest business updates or to discuss various subject, perhaps even about how they are coping with the current situation.
Build a support network of like-minded individuals who may be going through similar struggles as yourself. You may be able to bounce ideas of one another and thrive through these tough times together.
Begin adopting cloud-based technologies to improve methods of communication, internal processes or perhaps even your bookkeeping! Wink wink.
Do the Small Stuff
Due to the impact of Coronavirus, many small businesses are currently on pause and have no work to do. We suggest that this is the perfect time to look at and give attention to things you had no time for when you were too busy. You could complete your bookkeeping activities early, think about updating your website (if you have one), do some business research to enhance your product/service offering when you go back into business. Sometime should also be used to re-assure your clients about the current situation.
Take Extra Care of Yourself
If your one of the businesses that has become very busy because of the pandemic, you need to make sure that you and your employees take some time off to take care of yourselves. If you are working long hours, make sure to take quick breaks in between to just relax and unwind. A quick 10-minute power nap could do wonders giving you the energy you need to get through the rest of the day and week. We at Nomi hope that the above tips will help you manage your mental wellbeing during these unprecedented times. Also Read: Financial Measures to Support SME's and Self-Employed