We're proud to announce we've hired a new CEO
We've appointed a new Chief Executive to help lead the business through a period of rapid expansion, as our comprehensive suite of products expands and matures after six years of field use. Simon Guest is a 30-year veteran of the SME and practice software market, having spent time in various senior roles with some of the…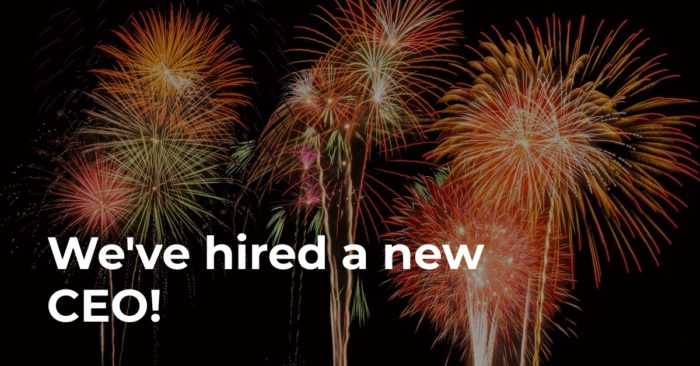 We've appointed a new Chief Executive to help lead the business through a period of rapid expansion, as our comprehensive suite of products expands and matures after six years of field use.
Simon Guest is a 30-year veteran of the SME and practice software market, having spent time in various senior roles with some of the main names to have impacted the market in the past.
Guest said, "I'm fired up to be getting involved with the business at this exciting phase of growth. I was bowled over to see how far the team have already brought the product in the last few years, and especially recent months, with even more big steps imminent. The feedback coming from existing customers, is echoed by the ever-increasing numbers of practitioners now looking at Nomi for the first time."
Founder Sumit Agarwal said "I could not be more delighted for Nomi to be led by Simon Guest. Simon is the ideal person to guide us to be the best for small and micro accountants and deliver super exceptional service. Very soon, Nomi is going to change the shape of the profession by helping micro and small accountants, in turn, deliver exceptional service to their clients, both efficiently and profitably."
About Nomi
Nomi is the ultimate cloud accounting suite, built by accountants for accountants. Offering every tool an accountant could dream of from bookkeeping through payroll, accounts production, tax return production and company secretarial backed up by a robust CRM system. Accountants and their clients also benefit from a mobile app helping manage their practice, produce reports and take pictures of receipts on the go.
An interconnected software solution meaning you'll never have to enter the same data twice, improving efficiency, productivity and profitability. Nomi – for the intelligent digital practice.
Personal online demonstrations and live trials are available at https://www.nomisma.co.uk/accountants