Accounting Software for Startup Accountants and Bookkeepers
By now, you all should be aware of the benefits of using technology to make labour intensive and repetitive tasks a breeze. Increased consistency, accuracy, and time savings, all of which lead to increased efficiency and cost savings in the long term. But with increasing competition and the development of various technologies and software to…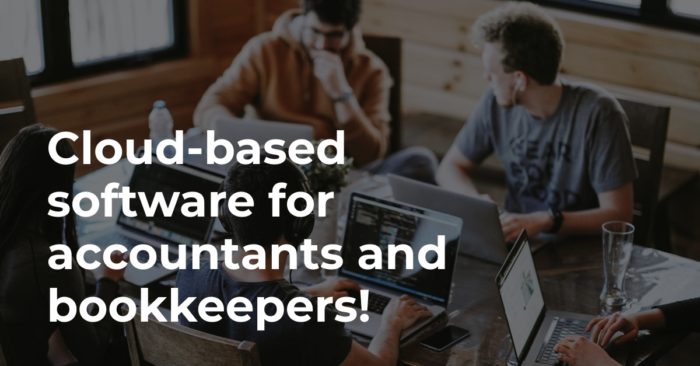 By now, you all should be aware of the benefits of using technology to make labour intensive and repetitive tasks a breeze. Increased consistency, accuracy, and time savings, all of which lead to increased efficiency and cost savings in the long term.
But with increasing competition and the development of various technologies and software to choose from. The next question becomes, how do you know which software will best match your firm's needs?
The accounting software you use will play a significant role in your firm, so it's worth considering what to look out for. This blog looks at some essential pointers to consider in choosing your accounting software.
Cloud-based
Flexibility to work anywhere, anytime. Everyday working arrangements are changing as the idea of remote working provides more flexible working arrangements. Covid has highlighted the various benefits of remote workers as workers don't need a physical office to work together.
As data and work are moving into the cloud, you'll be able to work anywhere that has an Internet connection—giving you access to a larger talent pool without location restrictions. You'll be able to collaborate with your colleagues and clients through not only having access to the same system, but you'll be able to work in it simultaneously.
You'll save costs as you don't need an office with overheads and expensive setup costs. You are overcoming some of the main obstacles traditionally associated with starting and growing a business.
Most cloud service providers protect your data with multiple layers of security such as data encryption, secure data centres and two-step authentication.
But I have a feeling you're already quite familiar with point number 1.
360 functionalities
Accountants typically have different software for bookkeeping, filing and payroll. It's worth noting that firms are increasingly taking up a host of standalone products to access other valuable features and functionalities to aid usability. The accumulated costs can be pretty expensive.
Some obvious reasons for wanting everything in one place at first glance include: reducing the overheads of paying for multiple products and the time saved from navigating through various applications, duplicating data, and syncing data.
Furthermore, different products have different layouts, interface, and terminology. The benefit of a standard interface across your practice translates to a reduced learning curve for new adopters. Language stays consistent throughout, leaving less room for confusion, and less time is needed to train new employees.
Having a well-rounded package means you spend less time and resources understanding and managing different products, further streamlining your firm.
Integration
Having software that's also tightly integrated and operating as a single application will again streamline your firm by enabling additional process automation.
Partial or loosely integrated products may have compatibility issues, disabling seamless process automation. Changes in one product may have a knock-on effect on another, causing problems and time spent understanding what these changes might mean.
By allowing information to move seamlessly throughout one application into all the relevant places, you'll reduce manual processing by eliminating duplication and replicated data entry. Full automation can be achieved when all of your functions sync and share information in real-time—saving you time and resources with improved consistency, accuracy, and timeliness.
User Experience
Intuitiveness and user experience are good characteristics of any application.
New applications and systems will always take a bit of time to get used to. But it shouldn't feel clunky and overly confusing. If it follows logical reasoning, it should make sense and provide a positive experience in general.
Well thought out applications that are simple and well organised will be crucial for accountants and bookkeepers but more importantly for your clients who want to be more involved in bookkeeping.
Service
The accounting software you use is going to play a vital part in the success of your firm.
A software provider has a duty of providing a functional and reliable product. The service they provide will be just as crucial for their clients to utilise their software to its maximum potential fully.
Having support for when you first get started will help catalyse your onboarding process and smoothen your transition from your old systems in place. Timely support will be essential for the operation of your practice if you come across any issues and need to speak to a member of staff.
A team that understands your needs and proactively seeks updates and improvements with you and the modern landscape at the heart of their service will make a massive difference to your firm's success.
Value
Marketing is a powerful tool. Suppose you get the shiny graphics, correct wording, and money to invest in ads. It could very well inflate the value of something to a lot more than it is. This is why consumers are willing to pay a lot more for a product that's perceived as "better" even when they can find a much cheaper option that could not only provide the same results – but even beyond for a fraction of the price.
Prime examples include Apple products, which have been marketed so that consumers are willing to pay exorbitant prices. Having that reputation means people will pay extra for a product even when there's a cheaper option that provides the exact solutions.
As accountants and bookkeepers, more than most other professionals. Cutting out unnecessary costs is a textbook.
The opposite also applies as you don't want to spend money on "unnecessary costs". Why not just choose the cheapest option? Or, if you're an established firm, why would you disrupt your firm by switching to spend more money on software when your company has the necessary systems in place to get work done?
This whole blog is dedicated to helping you understand how modern software can bring value to your firm. If you've nodded your head (literally or internally) to any of the points made – you should understand that what you're paying in numerical terms (£x) is just a number. The lowest number doesn't necessarily mean the cheaper, the better.
It's how the price you're paying reflects the real value you get. How much time, money, and resources will this investment save you compared to your paying price?
Remember, you can spend £0 on software if you stick to the old pen and paper technique. You don't even need specialist accounting software if you stick to Excel. But here you are – because the world is changing.
Accounting today
The media industry has undergone a complete transformation to eradicate DVDs and CDs as companies such as Spotify and Netflix replace these with online streaming services. The travel industry has shed light on the possibilities of much cheaper and efficient travelling services with Uber's ride-sharing service.
The accounting industry will be no exception.
Client expectations are changing because rapid technology advancements are making the world spin at a much faster pace. Clients expect their accountants to be up to date with technology to give them timely information for their business operation. Studies have shown that speedier technology has improved client satisfaction to up to 43%. Contrary to traditional technical expertise, being IT savvy is now a core competency of an accounting professional.
With automated ways of collecting and analysing data, bookkeepers need to know how to harness these tools and accountants to study them and translate them into meaningful and value-adding insight.
Traditionally core services such as bookkeeping, tax returns and year-end accounts are what accountants do best. As new data and insights are available, accounting roles are slowly evolving into business senior advisory roles. This is primarily why the time you save from efficient software will be increasingly valuable as you'll be able to allocate more time and resources to focus on the higher-value services.
Thinking forward
And, of course, there's also the underlying driver of the government's efforts to accelerate digitisation with open banking and MTD. PwC has predicted that by 2022, 71% of SMEs will have adopted Open Banking. With new regulations and changing client expectations, it will be compulsory to equip your firm with compliant and efficient software.
Thinking ahead will be vital to the survival of your firm in the long term. Upskilling to stay compliant and in tune with your client expectations. Practices that respond quickly and adapt will grow and thrive.
With recent events of covid and Brexit, we are likely to see increased efforts from the government to promote and encourage new businesses. Consequently, the demand for accounting and bookkeeping services would also be expected to rise, seeking guidance around changing laws and regulations.
Having the knowledge and experience as an accountant on laws and regulations coupled with a comprehensive understanding of all aspects of a business and its environment, accountants play an increasingly strategic role in providing meaningful insight and advice.
Harnessing the power of innovative software will facilitate greater capacity and increased effectiveness within practices as we see essential manual processing work being automated. An effective practice can re-allocate time and resources from minimal value-adding tasks to higher value-adding tasks.
Technology has been the driver of change in all industries and the most crucial factor that firms have to harness to stay competitive. Investment in the right software has never been so significant.
If you'd like a free 14-day trial of Nomisma's cloud-based accounting suite. Do email us at info@nomisma.co.uk or sign up through our website – https://www.nomisma.co.uk/
Alternatively, here's a quick product demo so you can see Nomisma in action: