The best small practice software suite no one's ever heard of
There's a new software suite making waves in the practice market. It turns out not to be new at all, but just a very well-kept secret. Nomi means simply 'money' in ancient Greek. The software was borne 6 years ago as an in-house system, to solve the problem of commoditised compliance work and make it…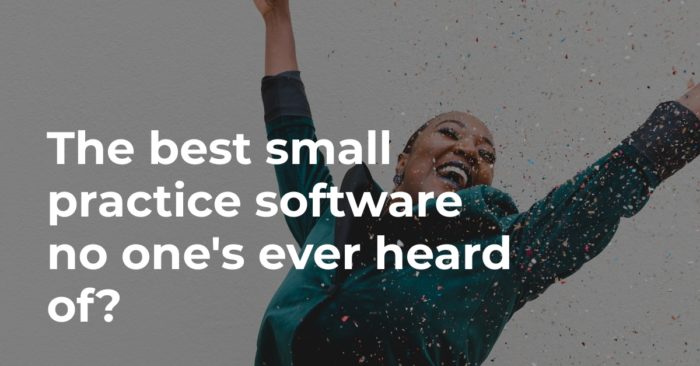 There's a new software suite making waves in the practice market. It turns out not to be new at all, but just a very well-kept secret.
Nomi means simply 'money' in ancient Greek. The software was borne 6 years ago as an in-house system, to solve the problem of commoditised compliance work and make it profitable again. The last year has seen huge investment in making it more accessible and intuitive for the external user. The sheer pace of development in the last 6 months alone is huge and the customer feedback is remarkable. And there's much, much more to come. It might just be perfect fit for start-up, micro and small practices who want a full width solution at an affordable cost.
So what is Nomi?
It's the only native cloud suite with full automation under a single interface: bookkeeping and payroll through final accounts and tax to practice management. You also get end-to-end client onboarding including value pricing, proposals, CoSec and AML. That's a big time and efficiency gain for the growing firm.
It's also uniquely built for practice from the start, not SME software repurposed. Nomi works as the practitioner wants it to, with many clever practice-focused features not available on other systems.
Add to that very competitive monthly per-client pricing, with no up-front fees or long contracts and you have a solution that's affordable from day one.
To bear this out, we've gathered feedback from recently surveyed customers.
What are customers saying?
The views that follow are drawn from sole individuals starting up with their first 2-3 clients, through rapidly scaling firms, to more established small practices with 1,000+ clients.
'Everything you need to get your practice off the ground and scale'
The single most common remark from first time users is 'I had no idea it did so much' and for such an affordable price!' Many who looked at Nomi a few years ago and found it a nice but quirky home-grown set of tools, now see a polished sweep of functionality they would expect to pay a lot more for.
'Automation that makes your practice profitable'
Customers love the 'effortless production of final accounts and tax straight from bookkeeping'. Suddenly, barely profitable work can deliver a good living and gives the comfort of higher client- to-staff ratios as you grow.
'It has a uniform look so learning it is easy'
Everyone is amazed how quickly they master the first Nomi module they use, and is delighted to realise the rest work just the same. That's vital when you are starting up alone, but also makes growing your team quick and safe as 'induction is a cinch and the risk of new-user-error is slashed'.
'It's clearly designed for practice, and makes sense to me as an accountant'
One seasoned campaigner who's used every system under the sun, said 'You can really tell it was built for practice'. There's a nice depth and a host of natty individual features that deliver real-world efficiency. 'It produces a proper set of final accounts and the Self-Assessment compares to the best.
'Automatic payroll. I didn't expect that'.
'At that price, it pays for itself from my very first client'
Because it's all from us, customers find they can replace 6-8 packages they have, or are considering, in one go and enjoy dramatic cost savings. What's more, because they only pay monthly for what they need, when they need it, even start-ups describe Nomi 'affordable from day one and client number one'.
If you like the sound of this, maybe you should have a look. Luckily, that's easy to do. Take in a webinar, 1-2-1 demo and try a 14-day trial, all with no obligation and published pricing. Just visit www.nomisma.co.uk, email sales@nomi.co.uk or call 020 3021 2326.