Creating an Effective Onboarding Process for your Accounting or Bookkeeping Practice
Customer journey and experience are crucial elements in onboarding processes and frequently discussed topics, but what exactly do they mean and how can they be improved? The customer journey encompasses the entire process a lead undergoes to become a client of your practice. A successful practice simplifies the sign-up process and eliminates obstacles to create…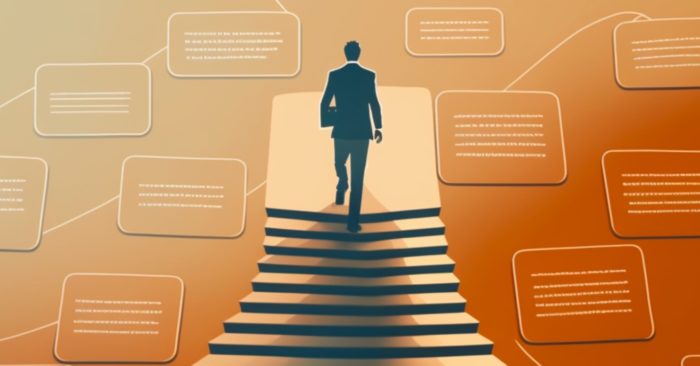 Customer journey and experience are crucial elements in onboarding processes and frequently discussed topics, but what exactly do they mean and how can they be improved?
The customer journey encompasses the entire process a lead undergoes to become a client of your practice. A successful practice simplifies the sign-up process and eliminates obstacles to create a seamless experience.
So, what can you do to improve your customer journey?
Map the journey from start to finish:

How does the lead find out about your services? (e.g. Facebook ad, Google ad, client referral, outbound calls, local magazine, network meetings)
How does the lead get in touch? (e.g. website, phone, email, WhatsApp, face-to-face meeting, office visit)
What systems do you use to track, manage and follow up with the lead (Nomi CRM or other)
Identifying service requirements
Generating quotes and letters of engagement (instant or is there a wait time)
Rejection and follow-up steps
Onboarding process

Post onboarding, ongoing communication:

Office location, hours, and contact information
Direct point of contact and deadlines
Ongoing processes and expectations of the client
Notification of upcoming deadlines and record submissions
You could map the entire process in Word or Excel. However, we recommend using LucidChart, really useful and free tool.
After mapping your customer journey, ongoing review and refinement are crucial. Identify where leads are dropping off, and optimize the process to eliminate bottlenecks. Through self-evaluation and optimization, you will improve conversion rates and achieve better results.
Make the customer the hero of your story. – Ann Handley
Customer experience
Customer experience is, as it says, all about their experience throughout their lifecycle as a lead and a client. Ask yourself:
Are your clients happy with your practice's level of service?
Are you getting many referrals from your active clients?
Do your clients see value in your services, or do they begrudge doing their accounts?
The three key questions above are key to your customer experience.
The Net Promoter Score (NPS) survey can help provide answers to these questions. The survey can classify customers as promoters, passive, or detractors based on their response to the simple question, "Would you recommend us to a friend?" on a scale of 1-10. This survey can be customized to include as many or as few questions as desired. The NPS results allow you to prioritize and improve your services, and target positive reviews from satisfied customers.
You've got to start with the customer experience and work back toward the technology. Not the other way around. – Steve Jobs
The complete onboarding process
By examining your customer journey and focusing on customer experience, you can create an ideal onboarding process. It may take several revisions before you're completely satisfied, but keep refining it and you'll see results.
At Nomi, we're committed to enhancing customer experience and helping our accountant and bookkeeper users. That's why we've written this article and produced two documents that can help you improve your own customer journey.
Advisor Onboarding Document (click to download) – Use this as a guide for your clients. Customize it with your own logos, colours, and other details. You can even include their upcoming deadlines and frequency of deadlines. This way, your client will always know what's expected and who to contact.
Nomi Bookkeeping Video Links (click to download) – Personalize this document and share it with your existing clients to help them get started on the Nomi platform.
If you have any questions or want to discuss this further, feel free to email our success team at sales@nomi.co.uk.