Making Tax Digital for Income Tax Self Assessment (MTD for ITSA): The Comprehensive Guide for Self-Employed Business Owners and Landlords
What is Making Tax Digital for Income Tax Self Assessment (MTD for ITSA)? Making Tax Digital (MTD) for Income Tax, also known as Making Tax Digital for Income Tax Self Assessment (MTD for ITSA), is a new initiative by the UK government to digitise the tax system. It is designed to provide a more efficient…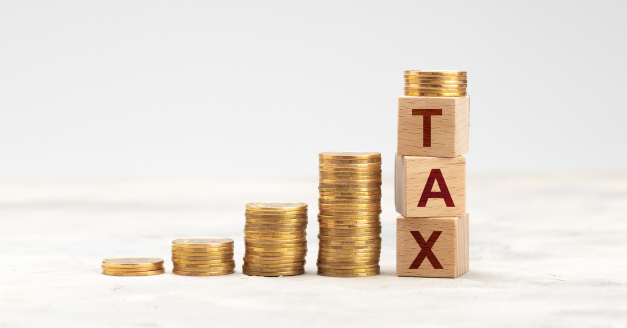 What is Making Tax Digital for Income Tax Self Assessment (MTD for ITSA)?
Making Tax Digital (MTD) for Income Tax, also known as Making Tax Digital for Income Tax Self Assessment (MTD for ITSA), is a new initiative by the UK government to digitise the tax system. It is designed to provide a more efficient way for self-employed business owners and landlords to report earnings and pay Income Tax. This change is part of a larger government effort to make the tax system more effective, efficient, and easier for taxpayers to comply with.
Why is MTD for ITSA Important?
The MTD for ITSA initiative is significant because it represents a major shift in the way tax reporting is done in the UK. Instead of annual reporting, businesses will need to send updates to HMRC on a quarterly basis through MTD-compatible software. This change aims to reduce errors, provide more timely information to HMRC, and ultimately make it easier for businesses to manage their tax obligations.
Recent Changes to MTD for ITSA Implementation
As of December 2022, the UK government has announced several key changes to the timeline and threshold for MTD for ITSA. These changes are important to understand for self-employed individuals and landlords as they prepare for the transition.
Implementation Timeline
Initially, the UK government planned to introduce MTD for ITSA in April 2023, with a phased rollout for different types of taxpayers over the next few years. However, the timeline has been extended several times in response to feedback and economic conditions. The most recent update is that MTD for ITSA will now be introduced in April 2026. (source: GOV.UK)
Income Threshold Changes
In addition to the new later introduction date, the government has also changed the MTD for ITSA income threshold. Previously, sole traders and landlords with taxable income of more than £10,000 would have been impacted by the changes planned for April 2024. However, the new rules are as follows:
From April 2026, only sole traders and UK landlords with taxable income of more than £50,000 will need to keep digital records and provide quarterly updates of their income and costs to HMRC through MTD-compatible software.
Those with an income of £30,000-£50,000 will need to do the same from April 2027. (source: GOV.UK)
MTD for ITSA and Smaller Businesses
The government is also reviewing the needs of smaller businesses with taxable income below the £30,000 threshold. The aim is to shape MTD for ITSA to better meet the needs of these businesses and determine the best way for them to fulfill their Income Tax obligations. This review will inform any further rollout of MTD for ITSA after April 2027. (source: GOV.UK)
MTD for ITSA and Partnerships
It is also important to note that the planned extension of MTD for ITSA to general partnerships in 2025 will not occur as previously announced. The government remains committed to introducing MTD for ITSA to partnerships, but no new date has yet been confirmed. (source: GOV.UK)
Final Thoughts
The introduction of MTD for ITSA represents a significant change to the UK tax system. While the implementation has been delayed and thresholds adjusted, the direction is clear: digital is the future of tax in the UK. It's important for self-employed individuals, landlords, and partnerships to stay updated on these changes and prepare for the transition to digital tax reporting.