Nomi Product Update – 17/07/2023
As another week kicks off, we're back with our customary update blog, spotlighting the newest features and enhancements we've integrated into Nomi. We continue to streamline our software, bringing you tools that make your accounting tasks easier than ever. This Week's Improvements Let's dive into the most recent enhancements we've made in Nomi: 473 –…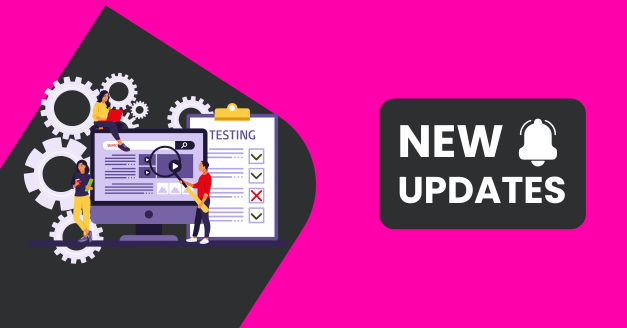 As another week kicks off, we're back with our customary update blog, spotlighting the newest features and enhancements we've integrated into Nomi. We continue to streamline our software, bringing you tools that make your accounting tasks easier than ever.
This Week's Improvements
Let's dive into the most recent enhancements we've made in Nomi:
473 – CRM – User Audit Trail for Invoice Creation: We've enhanced the synchronisation between Nomi CRM and your bookkeeping profile. Now, both systems record the user responsible for generating a sales invoice.
7186 – CRM – User-Friendly Portal Redesign: We've upgraded our portal with an intuitive, easy-to-navigate layout. Creating folders and sharing files has never been simpler!
7711 – Company Secretarial – Submission-Related Email Notifications: Stay updated with Nomi's new automatic email notifications. Whether Companies House accepts or declines your submissions, you'll know immediately.
9024 – Final Accounts – WDA Calculation for Extended Periods: When accounting periods exceed 365 days, WDA will automatically divide across the respective periods according to their duration.
8718 – Self Assessment – Bulk Checklist Performance: Nomi now supports enhanced bulk sending of self-assessment checklists. Deliver checklists faster and to more recipients.
5815 – Bookkeeping – Accurate CIS Calculation on Invoice Imports: Now ensure the correct CIS calculation when importing sales invoices.
8903 – Bookkeeping – Enhanced Performance for New Sales Invoice: Experience improved performance in updating, inputting, and selecting fields on the sales invoice page.
Weekly Feature Spotlight
Every week, we direct the spotlight to a feature or update that has the potential to revolutionize your workflow. This week, we're focusing on:
How to Upload Pictures of Receipts to Nomi via the Mobile App: Get a handle on your expenses by efficiently uploading receipt images directly to Nomi using our mobile app. This feature helps you to keep your financial records accurate and up-to-date, saving you valuable time and preventing any lost receipt mishaps.
Experience this feature in action here: https://youtu.be/uEg-Zs2BahU
Apple Store: https://apps.apple.com/gb/app/nomi-accounting/id1106412088
Google Play: https://play.google.com/store/apps/details?id=com.nomismasolution.bookkeeping&hl=en_GB&gl=US
The Road Ahead
We're continually looking to improve and here's what we're focusing on:
We're placing our attention on user experience and system stability. We are committed to reducing glitches, enhancing speed, and implementing the small tweaks that you, the users, have suggested. Your feedback is invaluable in our pursuit to keep improving Nomi.
Your Thoughts Matter
Your insights play a critical role in the evolution of Nomi. If you have any feedback or suggestions about these updates or anything else, we'd love to hear from you. Contact us at support@nomi.co.uk or engage with us in our Facebook community.
That's a wrap for this week! Stay tuned for more updates next Monday and have a fantastic week!
Stay in Touch
Keep up with the latest from Nomi by following us on @NomiSuite.
Facebook: https://www.facebook.com/nomisuite/
LinkedIn: https://www.linkedin.com/company/nomisuite
Instagram: https://www.instagram.com/nomisuite/
Twitter: https://twitter.com/NomiSuite