Nomi Product Update – 24/07/2023
Hello Nomi users! It's Monday and time for your weekly dose of product updates. We've been working hard to make Nomi more efficient and user-friendly, and we're excited to share the latest improvements and new features with you. Updates Here's what's new in Nomi this week: 7849 – Whole system – Allow different email addresses…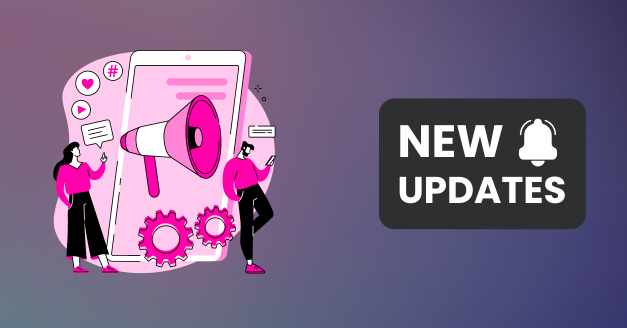 Hello Nomi users! It's Monday and time for your weekly dose of product updates. We've been working hard to make Nomi more efficient and user-friendly, and we're excited to share the latest improvements and new features with you.
Updates
Here's what's new in Nomi this week:
7849 – Whole system – Allow different email addresses with different endings: Nomi will now accept all email addresses entered into the system. We're updated our validation to make it accept a wide array of different email addresses.
8755 – Payroll – Ability to add multiple attachments: Within expense management, when an employee creates an expense claim, they can now upload multiple attachments supporting the claim. Allowing them to claim for the total and then provide the supporting documentation.
9191 – Final Accounts – CT600A data saving issue: We fixed a bug that was affecting the ability to overwrite the automatically calculated CT600A figures. It's now working as normal.
9159 – Payroll – Error in the 'Employee Contribution' report for pensions: When clicking 'Regenerate' in relation to an employee that has the 'Exempt' status for pension, Nomi was giving an error. This has now been fixed.
8756 – Payroll – Issue with multiple submissions using checkbox functionality: When using the checkboxes within the payroll filing management pages, and then selecting 'Submit'. Nomi was only submitting the first payroll that was selected. Now, it'll submit all.
6772 – Bookkeeping – Auto creation of 1st VAT period: When entering VAT settings, Nomi will now automatically create the first VAT period that is due.
8593 – Payroll – Pension status set to exempt but warning to download letter is visible: We've fixed this so that the red circle warning next to each employee on the payroll dashboard will not be visible if their status is set to exempt.
Highlight of the Week
Every week, we'll spotlight a feature or update that we believe can make a significant difference in your workflow. This week's highlight is:
NomiCRM: A game-changer for managing client relationships. Our integrated solution simplifies lead management, provides a value-based pricing system, and enables an end-to-end onboarding process – all for only £19 per user/month. It is also designed with every data field you could require for comprehensive client management.
Improve conversion rates with better lead tracking, send mass email and SMS, conduct digital AML checks, authorise 64-8 agent, gather compliance data, and much more.
See NomiCRM in action here: https://youtu.be/vmoy1oe–DE
Looking Ahead
We're always looking to the future, and here's what's on our radar for the coming weeks:
Our focus is on user experience and stability. That means we're still focusing on reducing bugs, improving speed and making small tweaks to the software that you, the user, are requesting. Thank you all for your feedback recently, it's really helping us move Nomi forward.
Feedback
Your feedback helps shape the future of Nomi. If you have any suggestions or comments on these updates or anything else, please feel free to reach out. You can contact us at support@nomi.co.uk or join our Facebook community.
Conclusion
That's all for this week! Remember to check back next Monday for more product updates. Until then, hope you have a great week!
Stay connected! Follow us on @NomiSuite for the latest Nomi news and updates.
Facebook: https://www.facebook.com/nomisuite/
LinkedIn: https://www.linkedin.com/company/nomisuite
Instagram: https://www.instagram.com/nomisuite/
Twitter: https://twitter.com/NomiSuite