How to Generate Leads for an Accounting Firm: A Comprehensive Guide
In the ever-evolving world of business, generating leads for your accounting firm is paramount. But how can firms stand out amidst the intense competition and consistently attract new clientele? In this comprehensive guide, we'll delve deep into the strategies and best practices to effectively generate leads for your accounting practice. Understand Your Target Audience Before…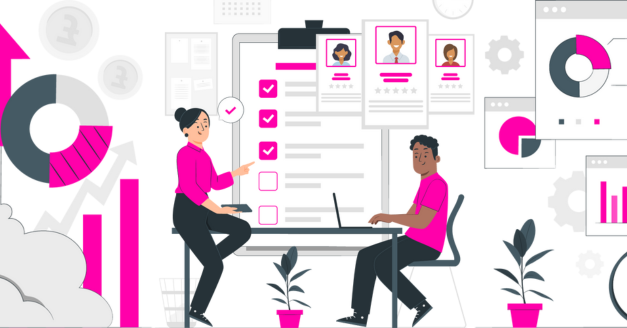 In the ever-evolving world of business, generating leads for your accounting firm is paramount. But how can firms stand out amidst the intense competition and consistently attract new clientele? In this comprehensive guide, we'll delve deep into the strategies and best practices to effectively generate leads for your accounting practice.
Understand Your Target Audience Before you can attract leads, it's essential to understand who they are. By defining your target audience, you can tailor your marketing efforts to appeal to their specific needs and pain points.
Client Personas: Create detailed profiles of your ideal clients. What's their business size, industry, and location? What challenges do they face?
Client Needs: Identify the services your clients are most likely to need, such as tax planning, business advisory, or audit services.
Optimize Your Website for SEO Your website is often the first point of contact for potential clients. Make sure it's optimized for search engines to increase your visibility.
Keyword Research: Use tools like Google's Keyword Planner to identify terms related to accounting that potential clients might search for.
Quality Content: Regularly update your blog with articles that offer value and address common queries or concerns of potential clients.
Mobile Optimization: Ensure your website is mobile-friendly. Google favours mobile-optimized sites.
Engage Through Social Media Platforms like LinkedIn, Twitter, and even Facebook can be invaluable for connecting with potential leads.
Share Valuable Content: From tax tips to regulatory updates, keep your audience informed.
Engage in Discussions: Join groups related to accounting and finance and actively participate in conversations.
Offer Free Workshops or Webinars By offering free workshops or webinars on pertinent accounting topics, you position yourself as an industry leader and attract businesses seeking expert advice.
Email Marketing Don't underestimate the power of a well-crafted email campaign. Regular newsletters with valuable insights can keep you in the minds of potential clients.
Segmentation: Categorize your email list based on client needs and tailor your messages accordingly.
CTAs: Include clear call-to-actions in your emails, guiding potential clients on the next steps.
Network Actively Offline methods can still be incredibly effective. Attend industry conferences, join local business groups, and participate in community events.
Seek Referrals Your existing clients can be a gold mine for new leads. Encourage them to refer your services to others, perhaps by offering referral incentives.
Utilise Online Advertising Consider pay-per-click (PPC) campaigns or sponsored posts on platforms relevant to your target audience.
Collaborate with Complementary Businesses Build partnerships with businesses that offer complementary services, such as financial planning or business consultancy. Mutual referrals can benefit both parties.
Offer a Compelling Value Proposition What sets your firm apart? Whether it's your deep industry expertise, competitive pricing, or exceptional client service, ensure potential leads understand your unique selling points.
Generating leads for an accounting firm requires a mix of traditional and digital strategies. By understanding your audience, providing valuable content, and leveraging both online and offline channels, you can successfully attract and retain clients in a competitive marketplace.