The only true end-to-end cloud suite designed for practice
Nomi is defining a whole new class of software – a full practice operating platform. Aimed at supporting small and established practices in achieving real growth and profitability, as well as their clients, we're on a mission to create the top 100 firms of the next decade.
What is Nomi?
Nomi's cloud-based suite consists of bookkeeping, VAT, payroll, final accounts, corporation tax, self-assessment, partnership tax, practice management, company secretarial and CRM. What makes us unique is that Nomi is a single software, designed for accounting and bookkeeping practices, complete with access to bookkeeping and payroll for the practice's clients.
Bookkeeping & VAT
Cloud-based bookkeeping software that helps business owners grow, get on top of their finances, make better financial decisions, collaborate with their accountant or bookkeeper and build more profitable businesses.
Payroll, pension & CIS
Submit EPS, FPS and P11D to HMRC, file pensions directly to the most popular pension providers and provide your clients with their very own employee payslip portal.
Final accounts & corporation tax
We've automated final accounts and corporation tax returns based on bookkeeping entries, just review, make any adjustments to notes and file directly to HMRC and Companies House.
CRM & onboarding
Nomi's CRM is a specialist system designed for accountants and bookkeepers. It's ready to go out of the box with an extremely simple setup process. Within half an hour you could be generating quotes with our built-in pricing matrix.
Our integrations
We work with some of the largest companies in the world building revolutionary solutions to some of the most common problems accountants, bookkeepers and business owners face.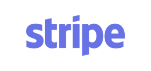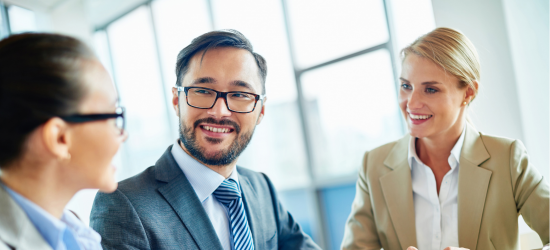 Are you an...
Whether you're a startup or top-100 practice, our software combined with our pay as you grow pricing model suits practices of all sizes. Meaning you can run a profitable practice from client number one, without having to fork out hefty fees up front.
Find out more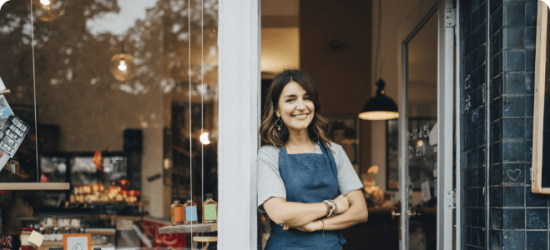 Are you a...
As a business owner, the amount of admin tasks you have can often be overwhelming. Let Nomi help you get on top of your business finances, boost your working efficiencies and free up your precious time so you can spend it on tasks you get paid for.
Find out more
Originally started using this software just as a test to compare with current software I was using. I will now be using this software going forward for all of my client. The few problems I have had, have been resolved in a very quick manner of time through the team at Nomi. I am very impressed to say the least, the new self assessment lay out is amazing as well. Highly recommended.
Nomi is quite simply the best cloud accounting package I've seen or worked with. Everything you need is included where other packages have add-on modules. The support is second to none and the whole team is friendly, approachable and helpful. It's a one-stop facility for accountants and I only wish I'd discovered sooner and saved myself time, hassle and money with other systems.
One of the best companies to build real relationships with. The support is second to none and very inclusive of your needs. I've found the team to be able to help me with random needs that just don't exist anywhere else in a platform, I'm not saying they can do everything you want, but you can certainly ask! Nomi isn't like any platform I've seen so far to date, it's certainly quirky and futuristic, but you'll grow to love it as I do. Despite the current lack of integrations like you have with Xero, so far Nomi has won over some very stubborn sage clients of mine that have refused to move for years. I am looking forward to continuing to grow my practice alongside this wonderful company!
We feel at Horridge and Lever we have 'grown' with the software, using it now for 18 months and love the fact that all modules are under the 'one roof', as it were. The customer service is great, generally everything gets resolved in less than 2 days and they always acknowledge your query and come back to you taking on board any new suggestions or ideas too. We look forward to continuing to work with Nomi and all the new features it will have to offer.
Brilliant software with CRM and Accountancy software all in one place. Nomi support staff really helpful. Highly recommend!
We started using Nomi in April. It looks very professional and the support is more than helpful when it comes to sorting any technical issues. The program is advanced, modules 'talk' with each other and from what I know, owners are working hard to improve it even further. Worth exploring.
As an accountancy practice, we have used 4 different software before Nomi. They represent to us 'the change' to a more comprehensive financial software solution and how well they integrate all together to seamlessly transfer bookkeeping info for tax submission and dashboards for business financial analysis. Their initial setup support offered by Ash and Nive is priceless. They really make a difference!
Nomi is a good, cost-efficient comprehensive accounting system. It works well for me. Apart from fundamental accounting tools, there are lots of additional features to explore too. The software developing team works hard on making the software outstanding. The technical support is efficient, they respond immediately and are always happy to seek solutions for me. Good job!
It is definitely the most user friendly software I have used, and my go to for recommendation for software. The support is great, and have made a couple of requests for features which weren't supported at the time, but have now been implemented.
The thing I liked most about Nomi is they have everything in one software. Ranging from your standard bookkeeping, bank reconciliations, the usual reports that you can get with all software but on top, you also have final accounts, vat returns, self-assessments, and a full CRM function all of which are very easy to use. Oh and a full chart of accounts. One other bit I thought was fantastic was my account manager Rhys Munsch, have to hand it to him the guy is brilliant. He always takes the time when I had questions (including answering a question at 11.45 pm), really couldn't fault the customer service they're the best I've had.
I wasn't looking for a replacement for compliance product as I already use Taxfiler. I was looking at CRM products but was very impressed with the services and prices with Nomi so decided to give it a free trial. The customer services and technical support are the things that stand out from other providers. They're very responsive and helpful. Always just on the other side of the computer.
I needed some software primarily to deal with MTD VAT submissions that were going to be able to deal with all aspects of accounting as well but didn't cost the earth. Nomi fits the bill very well and I'm very pleased that it's the software I chose. The software is pretty comprehensive, robust, and easy to use. It's simple to set up but the best thing is Nomi's support, which has been excellent from day one.