Free Training Included
We want you to hit the ground running. That's why we're including free training in your bundle. Get up to speed quickly, so you can maximise the benefits Nomi offers your practice from day one.
Comprehensive training: Get in-depth knowledge of all Nomi modules.
Personalised approach: Training is adjusted to your practice's unique needs.
Continuous learning: Stay updated with all future product updates and enhancements.
Access to resources: Get access to a rich library of tutorials and guides.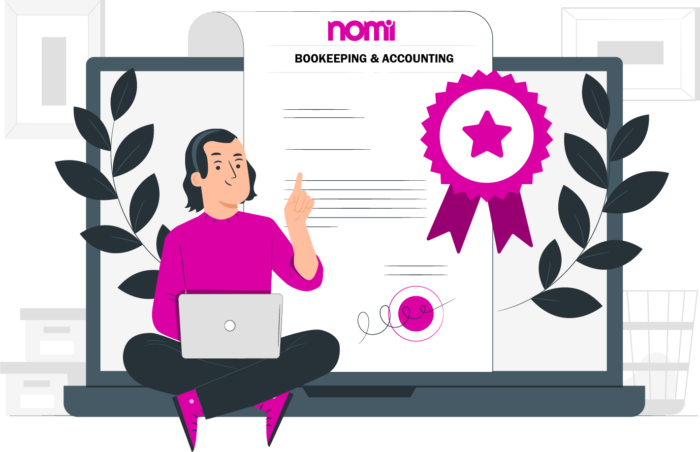 Become Part of the Nomi Revolution
We're committed to making Nomi the best accounting software on the market. By choosing our bundle, you're not just boosting your practice, but also contributing to the ongoing improvement and growth of Nomi. Let's shape the future of accounting software together!
Participate in progress: Help shape the future of the Nomi product.
Stay ahead of the curve: Get early access to new features and updates.
Influence: Your feedback is valued and influences our development roadmap.
Growth: Your success is Nomi's success, we grow together.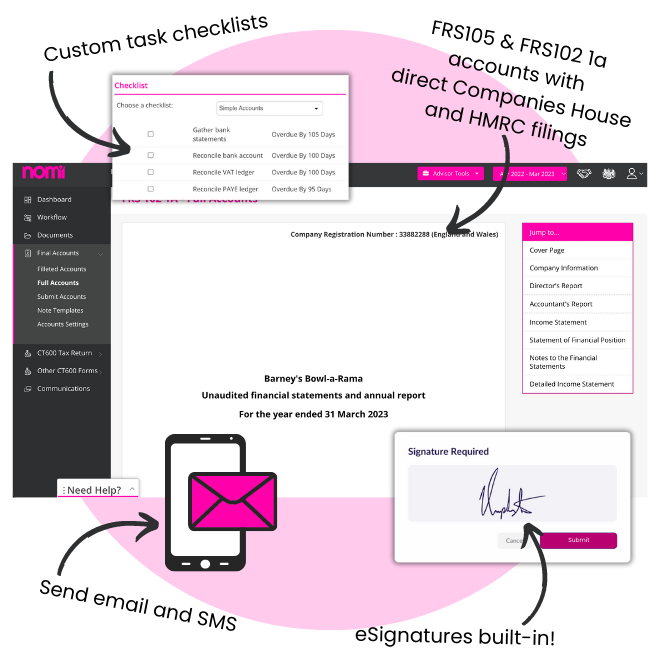 "Nomisma is quite simply the best cloud accounting package I've seen or worked with."
Get in touch
Don't miss out on this opportunity to boost your practice's efficiency and support the growth of a product you love. Have questions? Reach out to our friendly support team who are ready to assist you.
Want to chat?
We'd love to hear from you.