Effortless Receipt Management with Nomi
Simplify your bookkeeping with Nomi's smart receipt processing feature. Designed to make expense tracking a breeze, our platform takes the hassle out of managing receipts – all you need is a quick snap using our mobile application.
Here's how it works:
Click and upload: Take pictures of as many receipts as you wish, anytime, anywhere.
Auto-processing: Your Nomi 'virtual assistant' automatically processes the receipts, saving you time and effort.
Seamless storage: All receipt images are stored in Nomi, with fields pre-populated, ready for bookkeeping.
MTD Compliant: Our process aligns with the digital record-keeping requirements set by HMRC, ensuring you stay compliant with ease.
Free trial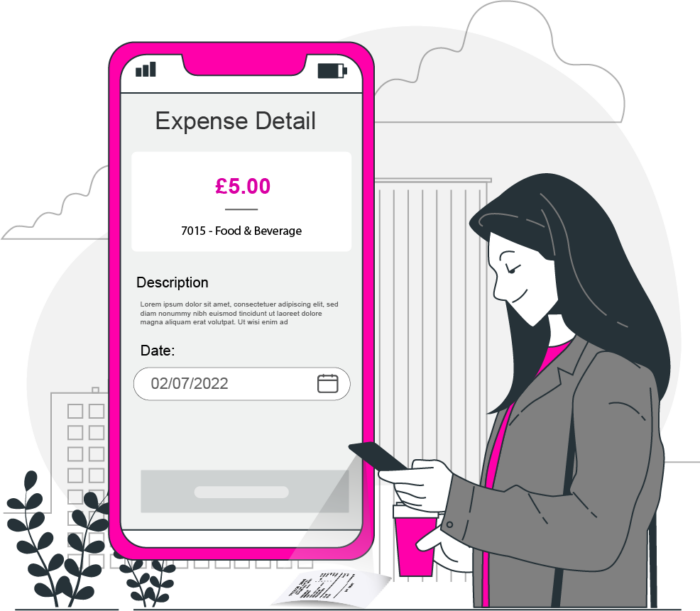 Streamlined Bank Integration with Nomi
Say goodbye to tedious manual entry with Nomi's robust bank integration feature. Our bookkeeping software seamlessly syncs with your bank account, automatically importing payments and receipts for reconciliation. With Nomi, financial data management becomes an efficient, hassle-free process.
Here's how it works:
Automatic data import: Bank payments and receipts are automatically fed into Nomi, ready for reconciliation.
Custom bank rules: Create and run bank rules to automate your reconciliation process, saving you time and reducing errors.
Smart matching: Nomi recommends matches between payments/receipts and existing supplier bills or sales invoices, making reconciliation easier.
'Find & Match': Our unique feature that helps you connect a single payment or receipt to multiple supplier bills or sales invoices when necessary.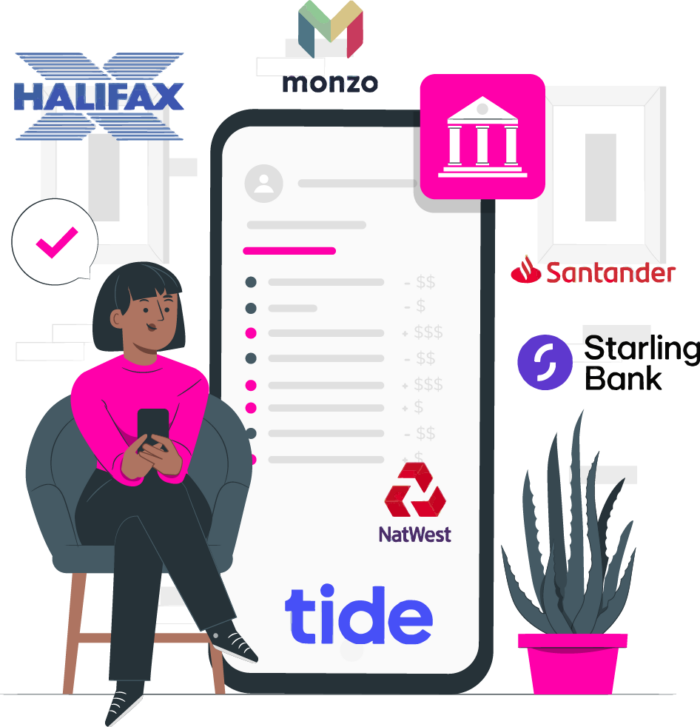 Empower Your Clients with Nomi
Nomi is not just a tool for accountants and bookkeepers, but a platform that empowers your clients as well. We offer a fully customisable space for your clients to manage their invoices, create reports and have their own business identity.
Here's what your clients can do:
Personalised Access: Each client can have their own Nomi login credentials, granting them secure access to manage their financial activities.
Customised Emails: Clients can send emails directly from their preferred email provider, maintaining their existing communication channels.
Business Branding: Upload client logos to personalise sales invoices, enhancing their professional appearance.
Detailed Reporting: Generate comprehensive reports with additional nominal codes, departments, and jobs, providing deeper insights into their finances.
Easy Invoicing: Your clients can create and send invoices effortlessly with just a single click, both from desktop and our mobile app.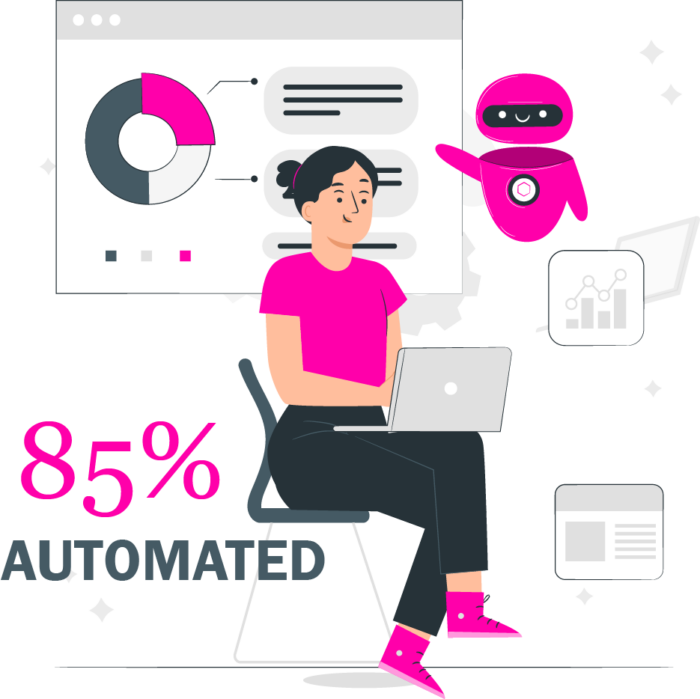 Transform Your Reporting with Nomi
Nomi streamlines your reporting process, making it quick and efficient to produce beautiful, comprehensive financial reports. Make amendments effortlessly, add comparative periods for detailed analysis, and generate top-level reports to provide advisory services across your entire client base.
Here's how Nomi enhances your reporting:
Single-Click Reporting: Generate stunning, detailed reports in PDF or Excel with just a single click.
Easy Amendments: Number drill-downs make transactional amendments a breeze.
Comparative Analysis: Easily add comparative periods, ideal for creating in-depth management packs.
Comprehensive Reporting: Profit & loss, balance sheet, trial balance, aged debtors/creditors and much more are at your fingertips.
Global Reports: Generate top-level reports across all your clients, perfect for advisory services. With Nomi, holistic client management is easier than ever.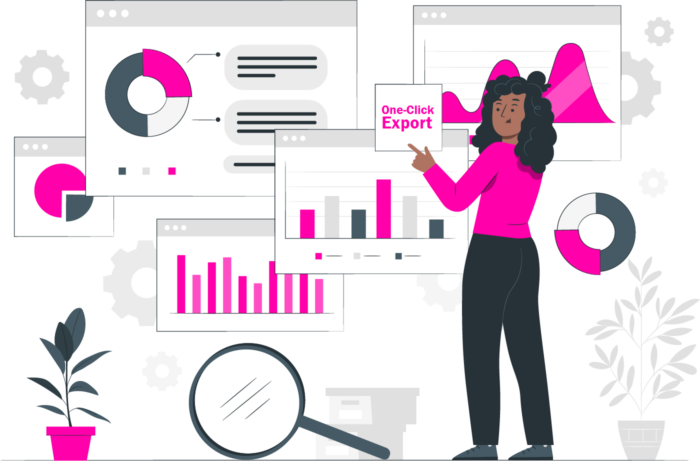 Expect More with Nomi Bookkeeping Software
We've taken traditional bookkeeping software expectations and elevated them. Nomi delivers not only all the features you'd expect from high-quality bookkeeping software but also adds value with integrated payment gateways, recurring invoicing, multi-currency support, and a powerful receipt capture app. More so, Nomi stands out with its seamless interconnection with all Nomi modules for an ultra-smooth, automated workflow.
Nomi offers more than your average bookkeeping software:
Integrated Payments: Easy integration with GoCardless, PayPal, and Stripe for smooth transaction management.
Intelligent Banking: Bank rules and bank feeds from most high street banks and many challenger banks, automating reconciliation.
Recurring Transactions: Set up recurring invoices and journals, saving you time on repeat tasks.
Multi-Currency Support: Perfect for businesses dealing in multiple currencies.
Receipt Capture App: Snap and store receipts easily with our mobile app, available on Apple and Android.
Interconnected Modules: Experience an enhanced workflow with Nomi's interconnected modules.

Payroll journals post automatically, eliminating manual entry.
Our platform is ITSA MTD ready, automatically populating self-assessments with dividends, self-employment, and partnership transactions.
85% of FRS105 company accounts are fully automated. Just review and file!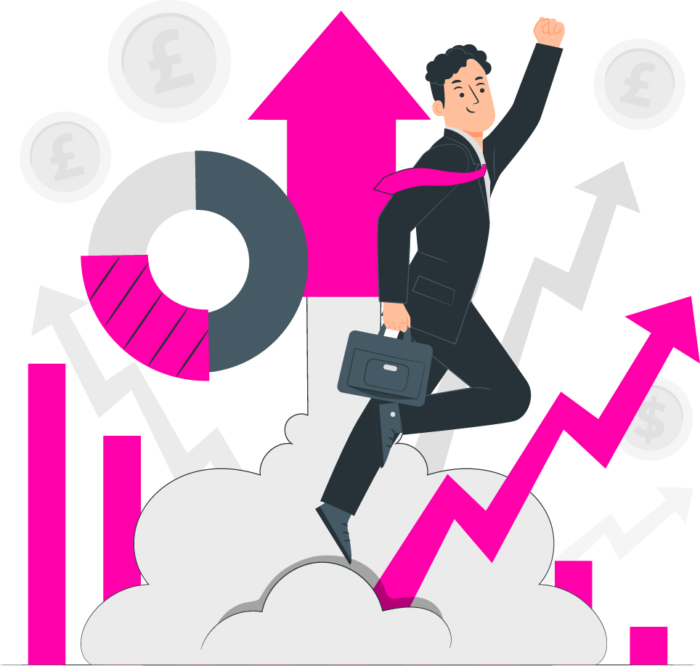 NomiPay: Seamless Payments Integrated With Your Bookkeeping
As part of our commitment to making business as simple as possible, we've partnered with UNIPaaS to bring you NomiPay. This revolutionary integrated payment solution streamlines your transactions, making it easier than ever to manage your finances within the Nomi platform.
Integrated Payments: NomiPay integrates seamlessly with our bookkeeping software, meaning you don't need to switch between systems to handle transactions. Payments and financial data sync automatically, saving time and reducing the risk of errors.
Efficient and User-Friendly: Designed with user experience in mind, NomiPay simplifies the payment process. It's quick, easy to use, and offers secure, reliable transactions every time.
Cost-Effective: With NomiPay, you don't need to worry about third-party fees or external payment gateways. It's a cost-effective solution designed to save you money.
Secure and Trustworthy: NomiPay is powered by UNIPaaS, a trusted name in payment solutions. That means you can have peace of mind that your transactions are secure and your financial data is in safe hands.
Complete Financial Management: With NomiPay, your financial management is all in one place. This means you can focus more on growing your business and less on juggling different platforms.
Try Nomi for free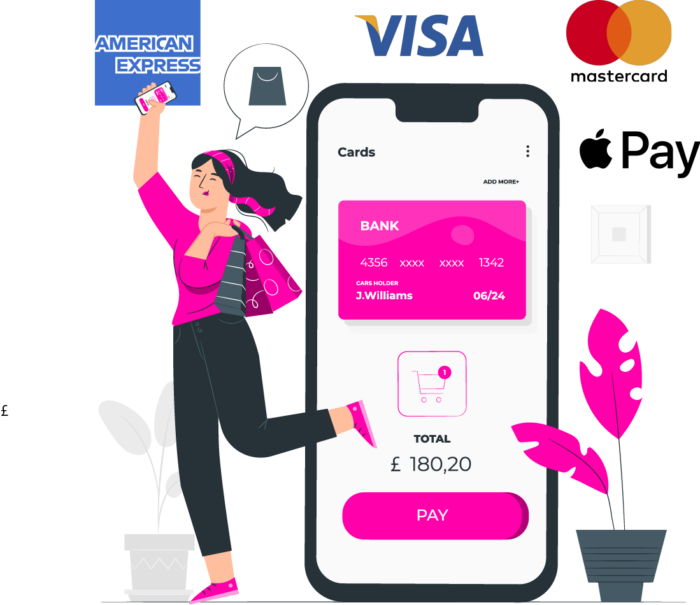 Unleash the Power of Integration: Nomi & Dext Prepare
In our quest to deliver comprehensive bookkeeping solutions, we've partnered with Dext Prepare (formerly ReceiptBank) to supercharge your data management. This powerful integration allows you to harness Dext Prepare's impressive OCR technology, offering data extraction from receipts with an incredible 99% accuracy.
Multiple Uploading Options: Whether you prefer using Dext's mobile app, web application, or simply forwarding your emails, you have the flexibility to upload receipts in the way that suits you best.
Automated eCommerce Data Fetch: Say goodbye to tedious manual data entry. Dext's 'Fetch' feature retrieves transactional data from eCommerce platforms like Amazon Seller Central and eBay automatically.
Syncing Made Simple: Customer details, supplier information, and nominal codes are all effortlessly synced with Nomi, ensuring that your data is consistent and up-to-date across platforms.
Direct Publishing: Streamline your workflow even further by publishing sales invoices and receipts directly to Nomi from Dext Prepare.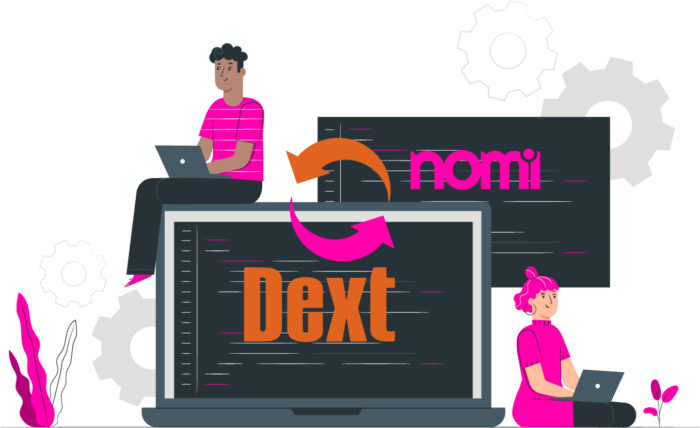 Bookkeeping & VAT pricing
Experience straightforward, transparent pricing with Nomi – no hidden fees and no unpleasant surprises! We believe in supporting your growth every step of the way, which is why there's no minimum client requirement. Pay only for what you need as you scale your practice. With Nomi, profitability is achievable from your very first client – there's no need to invest thousands upfront. We're here to empower your success, right from the get-go. Choose Nomi, and watch your practice thrive!
Free trial
£6
Per business, per month
Absolutely no hidden or post-sign-up fees.
Enjoy unlimited bank feeds, included in your plan.
Include extra staff & client logins at no extra cost.
Access our free mobile app with every license.
Submit VAT returns without incurring any additional fees.
Your license includes linked accounts, CT600 and self-assessments.
Explore our other products
At Nomi, we understand that today's accounting practices thrive on flexibility. That's why we've designed our software with a modular approach – allowing you to select the specific modules that cater to your clients' needs.
Our dynamic platform offers you the opportunity to tailor your Nomi experience. Whether it's our efficient payroll system, our user-friendly CRM, or our comprehensive final accounts and self-assessment modules, you have the freedom to choose what suits your practice best.
Experience full control and efficiency with Nomi's built-in solutions. File EPS, FPS and P11D directly to HMRC, manage pensions seamlessly with direct filings to the most popular pension providers, and delight your clients with an exclusive employee payslip portal. With Nomi, the convenience is always at your fingertips. Designed specifically for practitioners, Nomi is laden with features that ensure time-saving and enhanced productivity. Embrace the efficiency of bulk tax code downloads, completely automated payroll, and email integration.
Find out more
Discover the power of our specialized CRM system, tailor-made for accountants and bookkeepers. Nomi's CRM is intuitive, user-friendly and quick to set up. Within just 30 minutes, you could be generating quotes using our inbuilt pricing matrix, creating letters of engagement with a single click, and executing an end-to-end onboarding process. Find out why Nomi is the preferred choice of UK accountants and bookkeepers. Because with Nomi, you're not just getting a software - you're investing in a partner committed to your success.
Find out more
Frequently Asked Questions

Instant answers to the most common questions asked about Nomi